This Week | March 3-9, 2023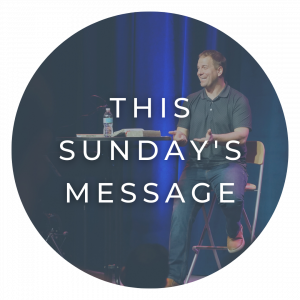 March 5 | Genesis – Part 23 (Genesis 24:1-67): Letting God Write Your Love Story
One of the most important decisions in your life is who you marry. In Genesis 24 we get an intimate look at the beginning of an amazing marriage in the Bible. It is the love story of Isaac and Rebekah. The Lord is working in their everyday lives to orchestrate His plan. It shows us how to trust and look to the Lord for our relationships, especially our marriages. We will see how to build our relationships on God and keep Christ the center.  We do this through prayer, selfless love, having a godly community, and acting by faith.
Genesis 21:6 – Genesis 24:67 – Then Isaac brought her into the tent of Sarah his mother and took Rebekah, and she became his wife, and he loved her. So Isaac was comforted after his mother's death.
Click picture for weekly virtual Sermon Notes
Click picture for link to weekly Small Group Questions
Click picture to fill out our Prayer Request Form or text us any time!
We highly encourage you to download our APP to stay in the know on ALL things The Lakes! 

ALL CHURCH FAMILY MEETING | THIS COMING SUNDAY, 3/5 AT 12:30PM (AFTER 2ND SERVICE)
Join us for this important opportunity to get an update from our leadership, receive a financial overview, get the first look at our 2022 Annual Report, and share in our hopes and prayers for 2023 as we take a look at our mission, vision and core values in light of a new and exciting year. Join us at 12:30pm (after second service) in the Worship Center!

ALS INTERPRETATION NOW AVAILABLE IN 9AM SERVICE – IN PERSON ONLY*!
American Sign Language interpretation is now provided in the 9am services. Look for your interpreter, Heather, on the left hand side of the front of Worship Center!
*At this time, we are only able to provide ASL interpretation in person. For those joining us online who are able to use closed captions, you can watch on Facebook and enable them by clicking the three dots in the corner of the stream.

IMPORTANT! NEW SERVICE TIMES STARTING ON MARCH 12TH!!
With the amazing growth we are seeing as a church, we've had to really think through how to move forward to fit everyone here on a Sunday morning. Concluding that we will soon have to add a third Sunday service, we are taking the first step towards that by moving our two current services to 9:30am and 11:30am starting March 12th. That will leave room to then add an 8am service sometime between Easter and the fall of this year, but for now, what you need to know is that starting March 12th, our two services will be at 9:30 and 11:30am!

WOMEN'S PRAYER GATHERING | FRIDAY, 3/10 AT 6:30PM
Let's be a part of what God is doing right now! Lakes women, join us for a powerful time of prayer!

NEXT BAPTISM | EASTER SUNDAY, 4/9
Baptism is the natural next step once we are saved! It represents the new life that Jesus' resurrection gives us and is a public sign of our faith in Christ. If you have accepted Jesus as your Savior, we invite you to take this opportunity to demonstrate your faith in Christ.
We will have an opportunity to get baptized at one of our services on Easter Sunday, April 9th. What a way to celebrate the resurrection of Christ!!
Please fill out
this form
 to let me know you are interested in getting 
baptized
 or simply respond to this email.

 EASTER SUNDAY,  4/9 | 7:30, 9:30 or 11:30AM
On Easter Sunday, we celebrate the cornerstone of Christianity, the resurrection of Jesus and the new life He gives to us!
This year we will have THREE services, and we can't wait to celebrate with each of you at one of them! Join us at 7:30am, 9:30am or 11:30AM, with Early Childhood care (birth-4) available in the 7:30  and full Lakes Children programming available in the 9:30 and 11:30!
We will also have baptisms at all services on Easter. Please fill out this form to let pastor Mark know if you are interested in getting baptized!

SAVE THESE DATES NOW…
Be sure to always check our e-bulletin (updated weekly on Fridays) and calendar to stay tuned on everything coming up at The Lakes! 
A few more upcoming events to be aware of. More details to come, but for now, save these dates!:

4/7: Good Friday Seder Service
4/12-5/24 (Wednesday nights): Women's Bible Study (1, 2, 3 John)
4/15: Next Women's Chat-a-latte
4/28-29: Marriage Conference
5/19-21: Men's Advance
7/28-30: Family Camp Out
Core Ministries – Weekly Update

EARLY CHILDHOOD – Early Childhood (Birth – Kindergarten) program available during the 9 and 11 Sunday services.
ELEMENTARY AGE (1st-5th grade) – Elementary age program available Sundays during The 9 and 11am services and Tuesday Kids Creek from 6:30-8pm during the school year! 
THIS WEEK – In Genesis 14, we find two completely opposite kings: the king of Sodom and king of Salem (Melchizedek). One sought to get; the other sought to give. One sought to curse; the over sought to bless. One sought to take life; the other sought to give life. Come and learn who we should want to be like!
UPCOMING EVENTS: – Next Friday Fun Night is March 24th!

Weekly Men's Bible Study | Join the men of The Lakes upstairs on Saturday mornings from 8-9:30am as we study the Word and share life together.
Men's Tuesday Bible Study | Please join us upstairs as Pastor Greg Alexander leads our weekly Bible study on Tuesdays from 6:30-7:30am