This Week | March 10-16, 2023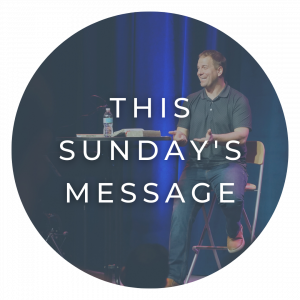 March 12 | Genesis – Part 24 (Genesis 25:19-34): Selling Your Soul
As we continue our Genesis series we see that Isaac starts a family with his wife Rebekah. Rebekah is barren for 20 years but after they pray to the Lord, she conceives twins. Even in the womb these twins were struggling with each other. This carried through their lives between the brothers Jacob and Esau. One day Esau, who was the 1st born, was so hungry that he made a drastic and incredibly foolish decision. He sold his birthright for a bowl of soup. He became a sell out to the things of God and promises of God. This morning we are going to see how to avoid selling out in our faith and keep us in God's will.
Genesis 21:6 – Hebrews 12:15-16 – See to it that no one fails to obtain the grace of God; that no "root of bitterness" springs up and causes trouble, and by it many become defiled;  that no one is sexually immoral or unholy like Esau, who sold his birthright for a single meal. 
Click picture for weekly virtual Sermon Notes
Click picture for link to weekly Small Group Questions
Click picture to fill out our Prayer Request Form or text us any time!
We highly encourage you to download our APP to stay in the know on ALL things The Lakes! 

IMPORTANT! NEW SERVICE TIMES STARTING THIS SUNDAY, MARCH 12TH!!
With the amazing growth we are seeing as a church, we've had to really think through how to move forward to fit everyone here on a Sunday morning. Concluding that we will soon have to add a third Sunday service, we are taking the first step towards that by moving our two current services to 9:30am and 11:30am starting March 12th. That will leave room to then add an 8am service sometime between Easter and the fall of this year, but for now, what you need to know is that starting THIS SUNDAY, March 12th, our two services will be at 9:30 and 11:30am!

DISCOVERING THE LAKES | THIS SUNDAY, 3/12
New around here? Join us for lunch in the large group room (219) upstairs after the second service at 1pm and get to know The Lakes; our mission, leadership, core values, ministries, and where you fit in!
Childcare is available for ages birth-4!
Please take a moment to register so we can plan lunch accordingly!

 EASTER SUNDAY,  4/9 | 7:30, 9:30 or 11:30AM
On Easter Sunday, we celebrate the cornerstone of Christianity, the resurrection of Jesus and the new life He gives to us!
This year we will have THREE services, and we can't wait to celebrate with each of you at one of them! Join us at 7:30am, 9:30am or 11:30AM, with Early Childhood care (birth-4) available in the 7:30  and full Lakes Children programming available in the 9:30 and 11:30!
We will also have baptisms at all services on Easter. Please fill out this form to let pastor Mark know if you are interested in getting baptized!

NEXT BAPTISM | EASTER SUNDAY, 4/9
Baptism is the natural next step once we are saved! It represents the new life that Jesus' resurrection gives us and is a public sign of our faith in Christ. If you have accepted Jesus as your Savior, we invite you to take this opportunity to demonstrate your faith in Christ.
We will have an opportunity to get baptized at one of our services on Easter Sunday, April 9th. What a way to celebrate the resurrection of Christ!!
Please fill out
this form
 to let me know you are interested in getting 
baptized
 or simply respond to this email.

GOOD FRIDAY SEDER SERVICE | FRIDAY, 4/7 AT 7PM
Please join us for another special ceremonial
Seder Service
on Good Friday (April 7th) at 7pm at
Elegant Events
(banquet hall next to our neighboring bowling alley), as our guests from 
Jews For Jesus
 guide us through the Passover meal (NOT a full meal!), and see how it points to our Savior, Jesus Christ, the Lamb of God who took our sins upon Himself! Read more about what the Seder is all about 
here
.
Childcare will be provided for ages birth-Kindergarten at the 2nd floor of the church building. Children older than this are invited to participate in the service with their families.
If you are bringing guests, we ask that you
register
them all together!
Core Ministries – Weekly Update

EARLY CHILDHOOD – Early Childhood (Birth – Kindergarten) program available during the 9 and 11 Sunday services.
ELEMENTARY AGE (1st-5th grade) – Elementary age program available Sundays during The 9 and 11am services and Tuesday Kids Creek from 6:30-8pm during the school year! 
THIS WEEK –Imagine Abraham's confusion when God said that a nation would be born from his family. But then, years later, God turns around to ask that Abraham's son, Isaac, be sacrificed! Despite feeling all the feelings, Abraham still walked in faithful obedience! We'll be reinforcing that we should all strive for a faith based on the fact that God won't break His promises!
UPCOMING EVENTS: – Next Friday Fun Night is March 24th!

Weekly Men's Bible Study | Join the men of The Lakes upstairs on Saturday mornings from 8-9:30am as we study the Word and share life together.
Men's Tuesday Bible Study | Please join us upstairs as Pastor Greg Alexander leads our weekly Bible study on Tuesdays from 6:30-7:30am
Men's Advance | May 19-21 – registration to open soon, stay tuned!