This Week | October 15-21, 2021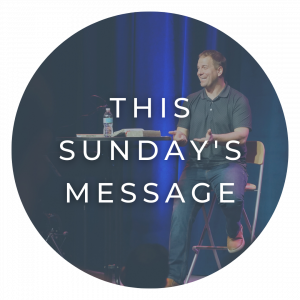 October 10 |  Don't Fool Yourself, It's Time To Grow Up (James 1:19-27)
Sunday's Message – It seems that we easily fool ourselves. This is what the book of James is getting at this week. We can think that we are spiritual or mature because of how much we know or what we listen to. The Lord shows us today it's not about what we know, it's about what we do about it. We can just be hearers of the Word instead of doers. You see, we are saved by the amazing grace of Jesus and that grace transforms. It can't leave us unchanged. James encourages us to grow up and experience God's blessings by walking with the Lord in how we use our tongues, how we obey the Lord, and how we love others.
Fighter Verse: But be doers of the word, and not hearers only, deceiving yourselves. James 1:22


DISCOVERING THE LAKES | POSTPONED TO SUNDAY, OCTOBER 24
Due to unforeseen circumstances, we had to cancel Discovering the Lakes this past Sunday. This class has been rescheduled for 10/24! Come find out more about the mission of The Lakes, meet the leadership and find your place to belong. Lunch will be provided and the class will be from 12:30-1:30 on the 2nd floor of the building. Let us know if you're planning to join us right here.

BRUNCH ON THE PATIO | THIS SUNDAY 10/17, AFTER BOTH SERVICES
Join us on the patio for a meal after either service (weather permitting!)

WORSHIP MINISTRY FALL LAUNCH | THIS SUNDAY 10/17
The Lakes Worship Team is looking for volunteers! From running sound, lights, cameras and graphics to playing in the band, strings or singing, or contributing with other creative visuals if you're talented in woodworking, building, design, etc., we would love to utilize your gifts, help you grow in your talent and deepen your walk with Christ. Be a part of a fun team of many gifts. Pastor Eric will be sharing a renewed vision for the ministry and our core needs this Sunday Oct 17th after the Church Brunch in the Worship Center. Current members of the worship team are encouraged to attend as well!

HARVEST FEST | OCTOBER 28
It's coming up quick! Harvest Fest is our annual celebration of all things fall! We'll have a huge trunk-or-treat, hot cider, donuts and other foods, music, candy and fun activities. Come dressed in your Halloween costume and invite all your friends, family, neighbors and co-workers along to enjoy a night of fall fun! This event is open to anyone and everyone!
Contact Trevor if you're interested in being part of the Trunk-or-Treat, want to help with food or setup/tear down. We need lots of help and can definitely find a spot for you! Don't forget to pick up some postcards on Sunday to invite your neighbors!
We also will need lots and lots of candy for this event and will be accepting candy donations on Sunday and through the event on October 28th!

JOIN OUR SEASONAL ROOTED GROUP
Small Groups are an incredible way to connect with others on a smaller scale – a way to make a big church feel smaller as you grow together in both your relationships and your faith.
We specifically are encouraging newcomers to join our seasonal Rooted group that will be starting sometime this Winter. More details to come but contact trevor.geiser@thelakescc.org to hear more and get plugged in or fill out this form to start the process! Rooted is a book study that we see as essential to getting rooted in your faith and it is something we are encouraging everyone at The Lakes to go through!
SAVE THESE DATES
After Service Cider & Donuts: November 7th
Thanksgiving Service: November 22nd
Lakes Women Christmas Dinner: December 5th

Monthly Prayer | Lakes Women meet for prayer the first Saturday of each month from 9:30am to 11:00am!
Chat A Latte | Our next one will be held November 20th at 9:30am. Bring your friends!!
Wednesday Bible Study | Our seasonal Bible Study (Discerning the Voice of God by Priscilla Shirer) just started and is happening on Wednesday nights from October 6-November 17.
A Night of Joy (Annual Christmas Dinner) | December 5th – Save the date!
Lakes Women Retreat | April 8-10 – Save the dates!
Lakes Children
&

Students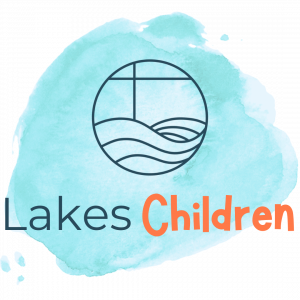 SUNDAY MORNING NURSERY
Elementary program (Grades 1st – 5th) is now open during the 11:00 Sunday service and also meet on Tuesday evenings from 6:30-8pm. Come out and learn about all the wonderful ways we can worship God together!
Early Childhood (Birth – Kindergarten) available during both the 9:00 and 11:00 Sunday services.
This week: Jesus' teachings and miracles showed that He is who He says He is! This week we get to look at when Jesus walked on water, and the power that miracle had for the disciples. Even in the midst of our fear and doubt today, we can look to Jesus in faith every day because He has proven He can be trusted!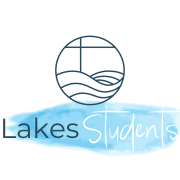 YOUTH SERVICES
High School and Middle School students (grades 6-12) currently meet for one combined youth group service on Thursday nights from 7-8:30pm in the upstairs Large Group Room (219)
This Week: We're going through a series called "Foundation" where we will be diving into a deeper study of the book of Romans!
GROW GROUPS
Grow Groups meet on Monday nights at the church from 7-8:30pm. Please note that we will not be having Grow Groups the last Monday of every month. The purpose of Grow Groups is to get students to go deeper into the Bible and grow in their faith in a small group format. We hope to see your student there!