This Week | March 17-23, 2023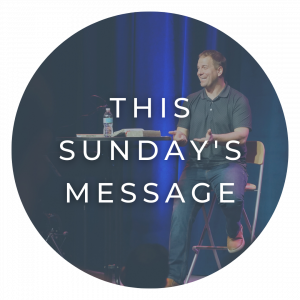 March 19 | Genesis – Part 25 (Genesis 27:1-41): Receiving the Blessing of God
One thing that every human longs for is to be blessed. This is how God made and designed us. We are created to be under His blessing. But instead of looking to find that in the Lord, we usually look to find it elsewhere. The results are disastrous when that happens. In Genesis 25, we see two brothers who longed for their father's blessing. They cheat, cut corners, become vengeful and mourn trying to attain it. It just creates more confusion and division. What they missed, and we miss as well, is the blessing of God that is free. Through Jesus Christ, God brings His true blessing to us that we all need and long for.
Genesis 21:6 – Ephesians 1:3 –  Blessed be the God and Father of our Lord Jesus Christ, who has blessed us in Christ with every spiritual blessing in the heavenly places.
Click on the songs below to listen to this Sundays worship set.
**Did you know you can also listen to our Spotify playlist for more of our favorite worship songs at The Lakes?!
Click picture for weekly virtual Sermon Notes
Click picture for link to weekly Small Group Questions
Click picture to fill out our Prayer Request Form or text us any time!
We highly encourage you to download our APP to stay in the know on ALL things The Lakes! 
Core Ministries – Weekly Update

EARLY CHILDHOOD – Early Childhood (Birth – Kindergarten) program available during the 9:30 and 11:30 Sunday services.
ELEMENTARY AGE (1st-5th grade) – Elementary age program available Sundays during The 9:30 and 11:30 services and Tuesday Kids Creek from 6:30-8pm during the school year! 
THIS WEEK – Jacob's journey in Genesis is non-stop action! He was a liar, a cheater, and a deceiver. But he was gullible too – he was deceived by his mother and tricked by his uncle. But God would work through Jacob when no circumstances or characteristics made it seem possible! The kids will learn why Jacob was a surprising recipient of the privilege and opportunity God would give him.
UPCOMING EVENTS: – Next Friday Fun Night is March 24th!

Weekly Men's Bible Study | Join the men of The Lakes upstairs on Saturday mornings from 8-9:30am as we study the Word and share life together.
Men's Tuesday Bible Study | Please join us upstairs as Pastor Greg Alexander leads our weekly Bible study on Tuesdays from 6:30-7:30am
Men's Advance | May 19-21 – registration to open soon, stay tuned!