This Week | March 24-30, 2023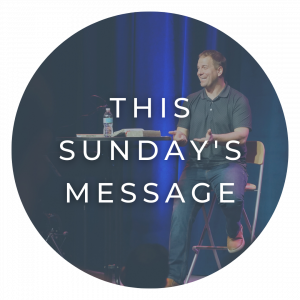 March 26 | Genesis – Part 26 (Genesis 28:10-22): Experiencing Heaven on Earth
In Genesis 28, Jacob has an encounter with the living God. The Lord gives Jacob a special dream of a ladder, or stairway, that reaches heaven. He sees the angels of God ascending and descending on it. God also speaks to him, promising to be with him and bless him.  Jacob is awestruck and calls the place where he had the dream the "house of God" and the "gate of heaven."  He got a taste of heaven coming to earth and it forever changed him. Jacob got a little taste of something that we can fully experience through Jesus: Heaven coming to earth. Listen to what Jesus says in John 1:51, "Truly, truly, I say to you, you will see heaven opened, and the angels of God ascending and descending on the Son of Man." This Sunday, we will see how to experience heaven on earth in our lives and community.
Fighter Verse –  John 1:51 – And he said to him, "Truly, truly, I say to you, you will see heaven opened, and the angels of God ascending and descending on the Son of Man."
Click on the songs below to listen to this Sundays worship set.
**Want to listen to more of our favorite worship songs at The Lakes?! Check out our Spotify playlist!
Click picture for weekly virtual Sermon Notes
Click picture for link to weekly Small Group Questions
Click picture to fill out our Prayer Request Form or text us any time!
We highly encourage you to download our APP to stay in the know on ALL things The Lakes! 

GOOD FRIDAY SEDER SERVICE | FRIDAY, 4/7 AT 7PM
Please join us for another special ceremonial Seder Service on Good Friday (April 7th) at 7pm at Elegant Events (banquet hall next to our neighboring bowling alley), as our guests from Jews For Jesus guide us through the Passover meal (NOT a full meal!), and see how it points to our Savior, Jesus Christ, the Lamb of God who took our sins upon Himself! Read more about what the Seder is all about here.
Childcare will be provided for ages birth-Kindergarten at the 2nd floor of the church building. Children older than this are invited to participate in the service with their families.
If you are bringing guests, we ask that you
register
them all together!

 EASTER SUNDAY,  4/9 | 7:30, 9:30 or 11:30AM
On Easter Sunday, we celebrate the cornerstone of Christianity, the resurrection of Jesus and the new life He gives to us!
This year we will have THREE services, and we can't wait to celebrate with each of you at one of them! Join us at 7:30am, 9:30am or 11:30AM, with Early Childhood care (birth-4) available in the 7:30  and full Lakes Children programming available in the 9:30 and 11:30!
We will also have baptisms at all services on Easter. Please fill out this form to let pastor Mark know if you are interested in getting baptized!

NEXT BAPTISM | EASTER SUNDAY, 4/9
Baptism is the natural next step once we are saved! It represents the new life that Jesus' resurrection gives us and is a public sign of our faith in Christ. If you have accepted Jesus as your Savior, we invite you to take this opportunity to demonstrate your faith in Christ.
We will have an opportunity to get baptized at one of our services on Resurrection Sunday, April 9th. What a way to celebrate the resurrection of Christ!!
Please fill out
this form
 to let me know you are interested in getting 
baptized
 or simply respond to this email.

NEW WOMEN'S BIBLE STUDY | WEDNESDAYS, STARTING 4/12
Registration is open for our next Lakes Women Bible Study running on Wednesdays from April 12-May 24 on the upper level of the building. We will be diving into the study What Love Is – a study of 1, 2, 3 John by Kelly Minter.
These studies FILL UP! so take a moment to get registered now. Cost is $20 and covers the cost of the book.

MARRIAGE CONFERENCE: LOVE & RESPECT | 4/28-29
Registration is now open for our upcoming marriage conference, Love & Respect on Friday, April 28, 2023: 6:30pm-10:00pm (doors open at 6pm) and Saturday, April 29, 2023: 8:45am-1:45pm (doors open at 8:15am).
This is a 2-day 
in-person
 conference for married couples and the admission fee includes both days.
Register
before April 17th to take advantage of early bird pricing ($15 per person), after which the cost will be $20 per person.

MEN'S ADVANCE | 5/19-21
Lakes Men (18+) join us for this exciting weekend adventure filled with great teaching, fun activities and hearty meals, and plenty of time to relax and hang out with other guys. Come and be challenged to advance in your spiritual growth with biblical messages that will strengthen you as men of faith. This event will be held at Faholo Conference Center in Grass Lake, MI from May 19-21. The cost for food and lodging for the weekend is $160 (with some activities costing extra).
Register now to save your spot!

SAVE THESE DATES NOW…
Be sure to always check our e-bulletin (updated weekly on Fridays) and calendar to stay tuned on everything coming up at The Lakes! 
A few more upcoming events to be aware of. More details to come, but for now, save these dates!:
7/28-30: Family Camp Out
Core Ministries – Weekly Update

EARLY CHILDHOOD – Early Childhood (Birth – Kindergarten) program available during the 9:30 and 11:30 Sunday services.
ELEMENTARY AGE (1st-5th grade) – Elementary age program available Sundays during The 9:30 and 11:30 services and Tuesday Kids Creek from 6:30-8pm during the school year! 
THIS WEEK – Joseph had to go through a whole lotta bad things in his life! As he went through them, he had to trust that God had a plan for his life. As hard as it is to understand at times, God allowed Joseph to suffer in order to rescue a whole nation! 
UPCOMING EVENTS: – Next Friday Fun Night is TONIGHT, March 24th!

Weekly Men's Bible Study | Join the men of The Lakes upstairs on Saturday mornings from 8-9:30am as we study the Word and share life together.
Men's Tuesday Bible Study | Please join us upstairs as Pastor Greg Alexander leads our weekly Bible study on Tuesdays from 6:30-7:30am
Men's Advance | May 19-21 – registration to open soon, stay tuned!